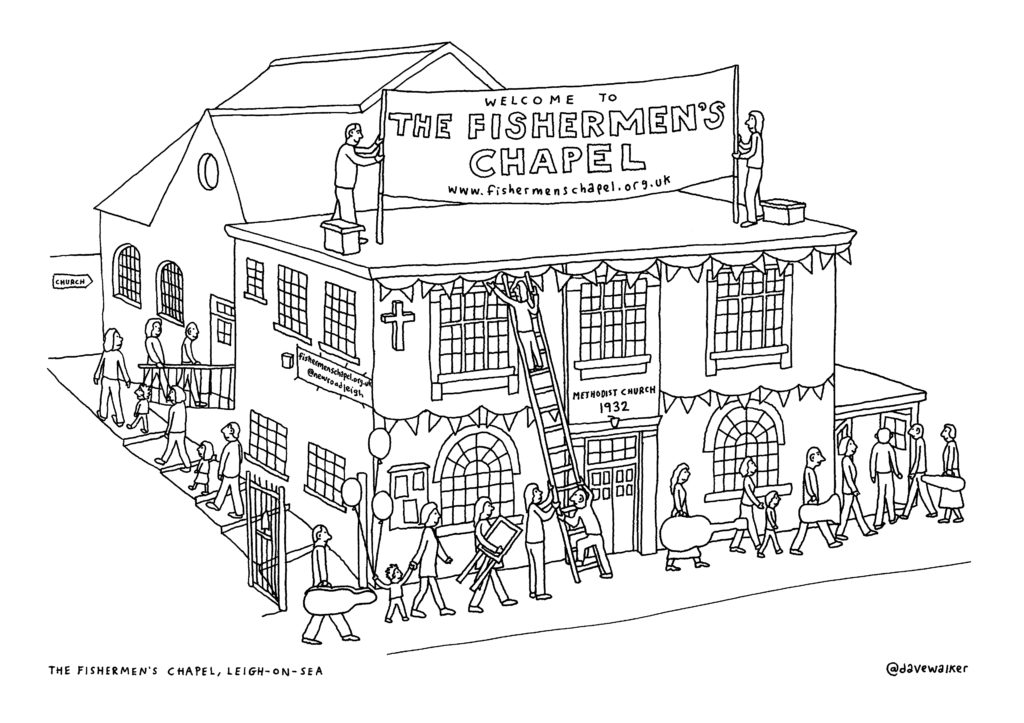 New Road Methodist Church takes its foundation from the first visit of John Wesley to Leigh in 1748 (read more about the history of the church). The current building sits just beside the railway line in Old Leigh, across the railway tracks behind The Crooked Billet pub.
In 2014 the church was relaunched as The Fishermen's Chapel, a music, arts and community-based initiative aiming to connect with the flourishing arts scene in the Leigh and Southend area. Our 'vision' page explains this in greater detail.
The congregation continues to meet for worship at the chapel.  The church is a vital part of the life of Old Leigh and the congregation enjoys welcoming the Sea Scouts to church parade regularly and hosting bands during the Leigh Folk Festival.
The church has a comfortable community room at street level which can be hired for groups, classes and courses.  There is a well-equipped kitchen and disabled access toilets. There is also the beautiful chapel area built into the cliff, which is accessed via the gently sloped stairs to the side of the building, or via the internal stairs. There is a car park conveniently situated across the road from the church building which is free after 6pm every evening. The Chapel is equipped with a sound system which includes a 100watt 8 channel mixer/amp, speakers and stands. Contact us for more details and to discuss your requirements. Please see the Hire page for photos and to find out about hiring the building.
Some of the people who regularly use the Fishermen's Chapel: