We have new art on display in our community room. Do pop in and see the work at any time that the Chapel is open, so on Wednesday mornings or before and after a service. Details of the artists:
Claire Thompson, aka Eyeseethingsdifferently is our artist in residence at the Chapel.
At the beginning of 2018 I decided to undertake an artistic challenge of completing a page in my sketchbook everyday.
The challenge allowed me to experiment with different mediums and different ways of working.
I intuitively decided to break each page into 4 smaller squares and stick to a limited colour palette of 2/3 colours.
Whilst experimenting with different mediums, I picked up my watercolour paints and the subsequent sketchbook pages that followed seemed to flow easily from my brush.
Nature is and always will be a huge source of inspiration to me and whilst I was undertaking the challenge I was intuitively thinking of new life, hidden growth and what happens to our natural world during the Winter months.
The 'Grow' series is my intuitive response to the start of a new year and how you can develop and 'Grow' by stepping outside of your comfort zone and trying something new.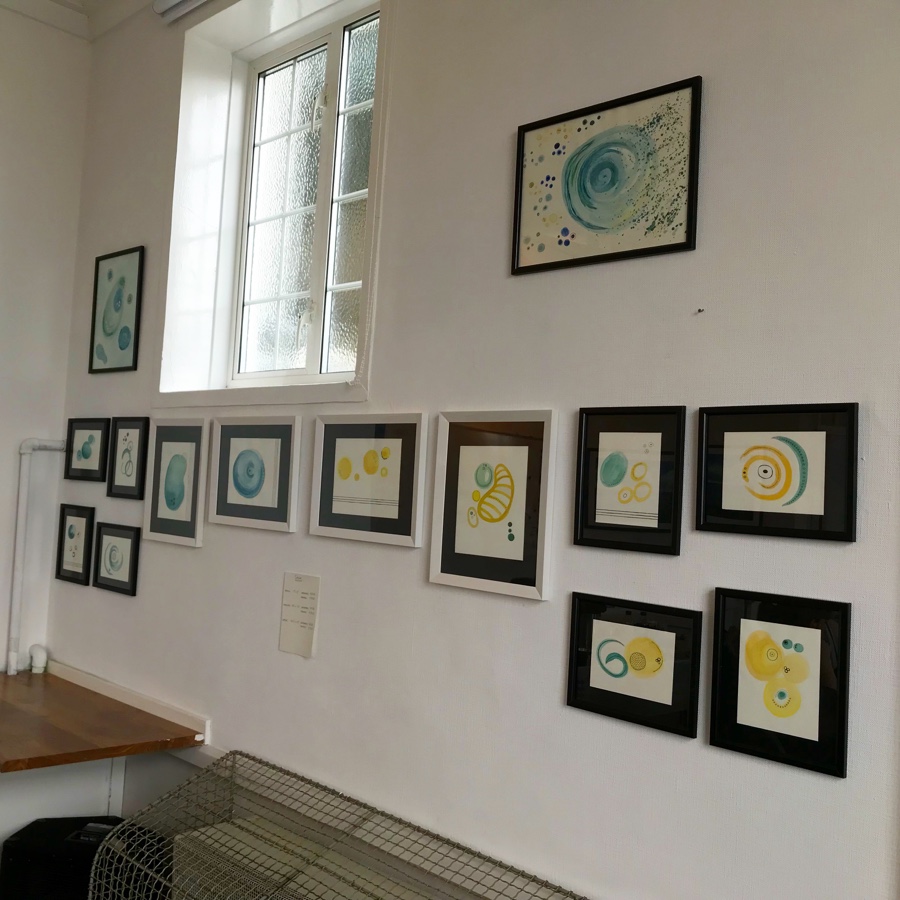 Eyeseethingsdifferently on Facebook / Instagram.
Eco-Wind Publishing is an illustration partnership between Architect / Sailor Chris Page and Animator / Perspectivist Amber Young.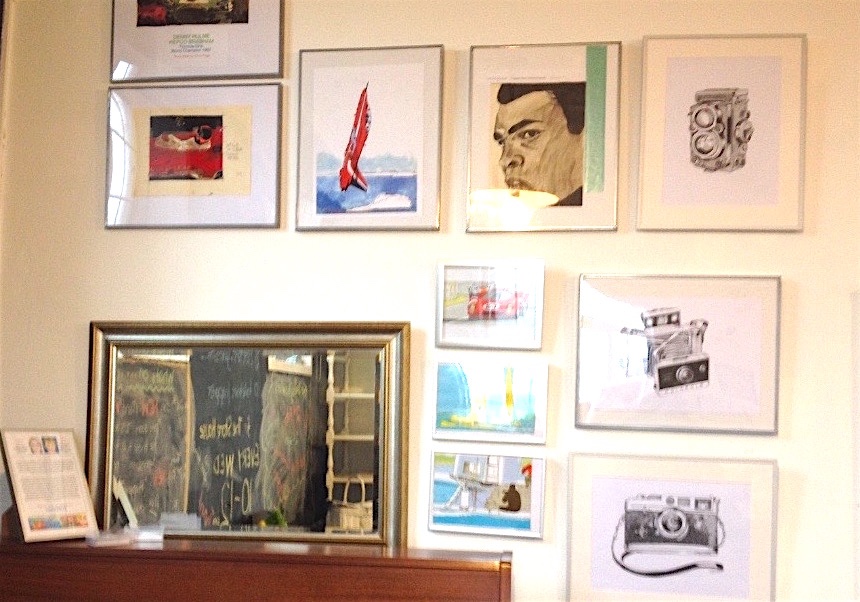 Our combined passion for visual storytelling first ignited with the realisation that we could bring people back in time using digital apps when in 2009 we realised that were lucky to be at an amazing period in time when you could interact with another person through an application on a phone at any single point in time to provide them with new information wherever they may be. Never before had a product allowed a viewer to experience events true-to-timescale in such a manner than we were able to achieve with the technology of notifications within smartphones. We created our own art form called 'iPT-A' or 'i-Push Time-Alternation' to explore historic events and magical sporting spectacles from the past century in true to time, 1st person illustrated accounts.

During research to create the applications and their companion books, we begun to accumulate a substantial body of visual work and our two individual styles gradually converged into one playful, colourful aesthetic that we have utilised in each of our projects to date, initially starting work traditionally with hand drawn pen to paper illustration before moving into inks, watercolours and digital to complete the imagery. There is always a keen desire to retain the essence of being in the moment with retained freehand speed lines, raw edged borders, freehand text and sometimes jotted annotation.

Portrayals of the trackside at Le Mans, being in the pilots seat during the Schneider Trophy Races, at the launch site of a manned rocket, or on the waves alongside a C-Class Catamaran, by keeping our work looking slightly sketchy it helps feel like the drawings have been completed in the moment of these events.

We hope that our illustrations inspires onlookers to stay curious and look to building a better future by experiencing the past in as close to the road accounts as possible.
Prints can be bought via the Eco-wind website.