Contact us
Our address
The Fishermen's Chapel (New Road Methodist)
New Road
Leigh-on-Sea
Essex
SS9 2EA
Map
Social media
We are on Twitter, Facebook and Instagram.
Getting here by train
The Fishermen's Chapel is a five minute walk from Leigh-on-Sea station. Turn left when you come through the ticket barriers, then right out of the doors of the station building, cross the zebra crossing and follow the pavement. Take a right at the mini roundabout along Belton Gardens – the Chapel is on the left after the flyover (Belton Bridge) over to Old Leigh. Please take care crossing the road.
Parking
There is a pay-and-display car park opposite the Chapel. Parking is free after 6pm (see pictures below for full charges). This car park can get very busy at weekends during the summer, but there should be space at other times. Please take great care when crossing the road to the Chapel – the traffic comes along the road very fast.
Parking charges in the car park opposite the Chapel (correct as of January 2017):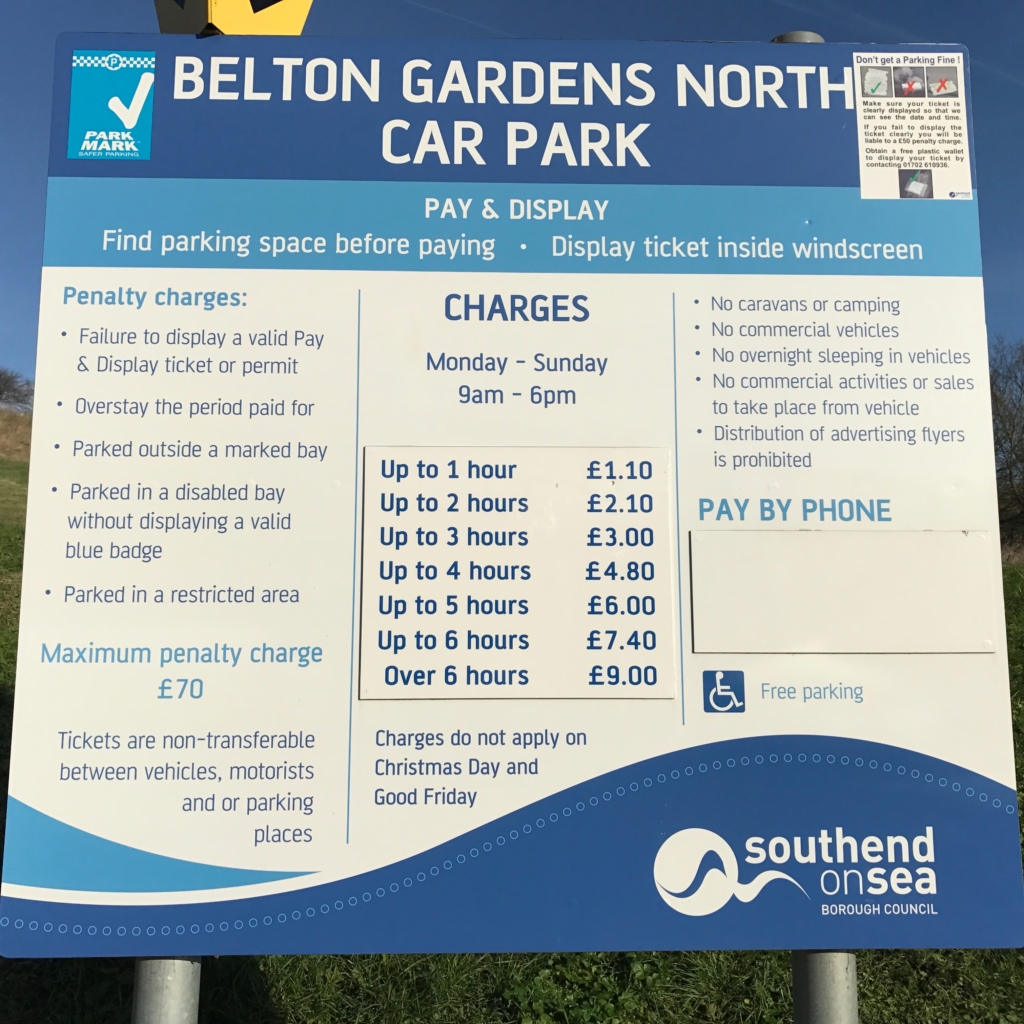 A larger version: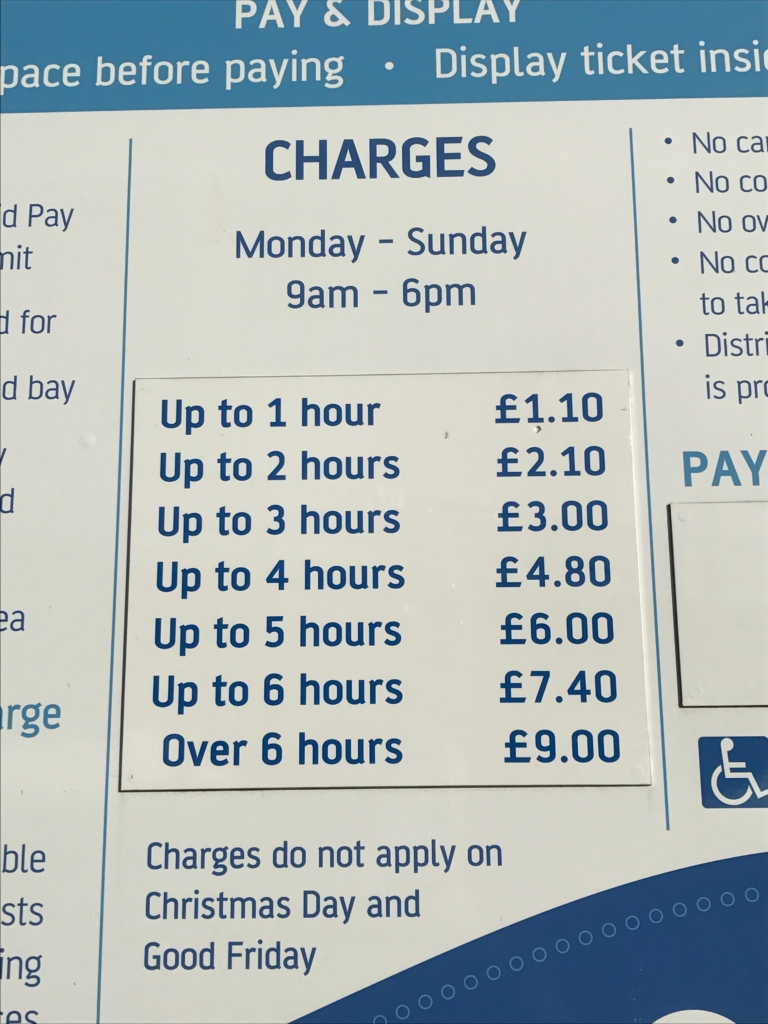 Alternatively there is parking in Belton Gardens (between flyover and station), and Belton Way E (see map above) that is free as per the sign (photo below). Parking in the upper part of Belton Way E, nearer the shops, has a charge.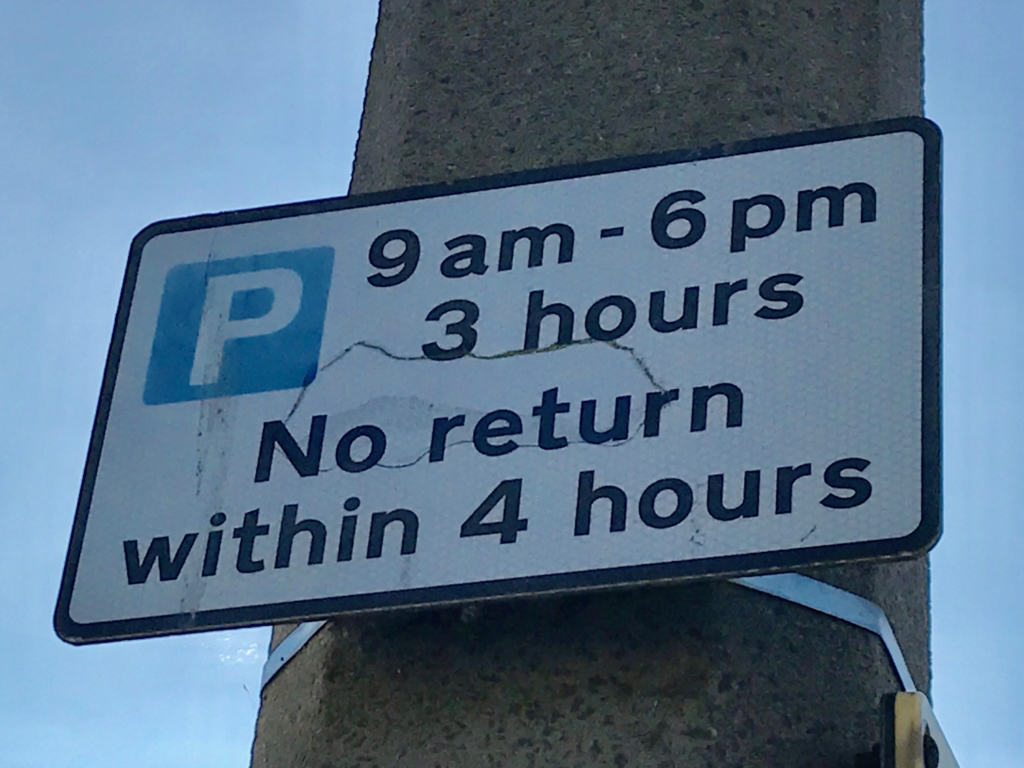 On busy days, or if you want to stay all day, the station car park (5-7 minutes walk?) is cheaper – £2.40 all day at weekends, or after 10am. See this page for details.